dark sky quick silver stars cheese & bubbles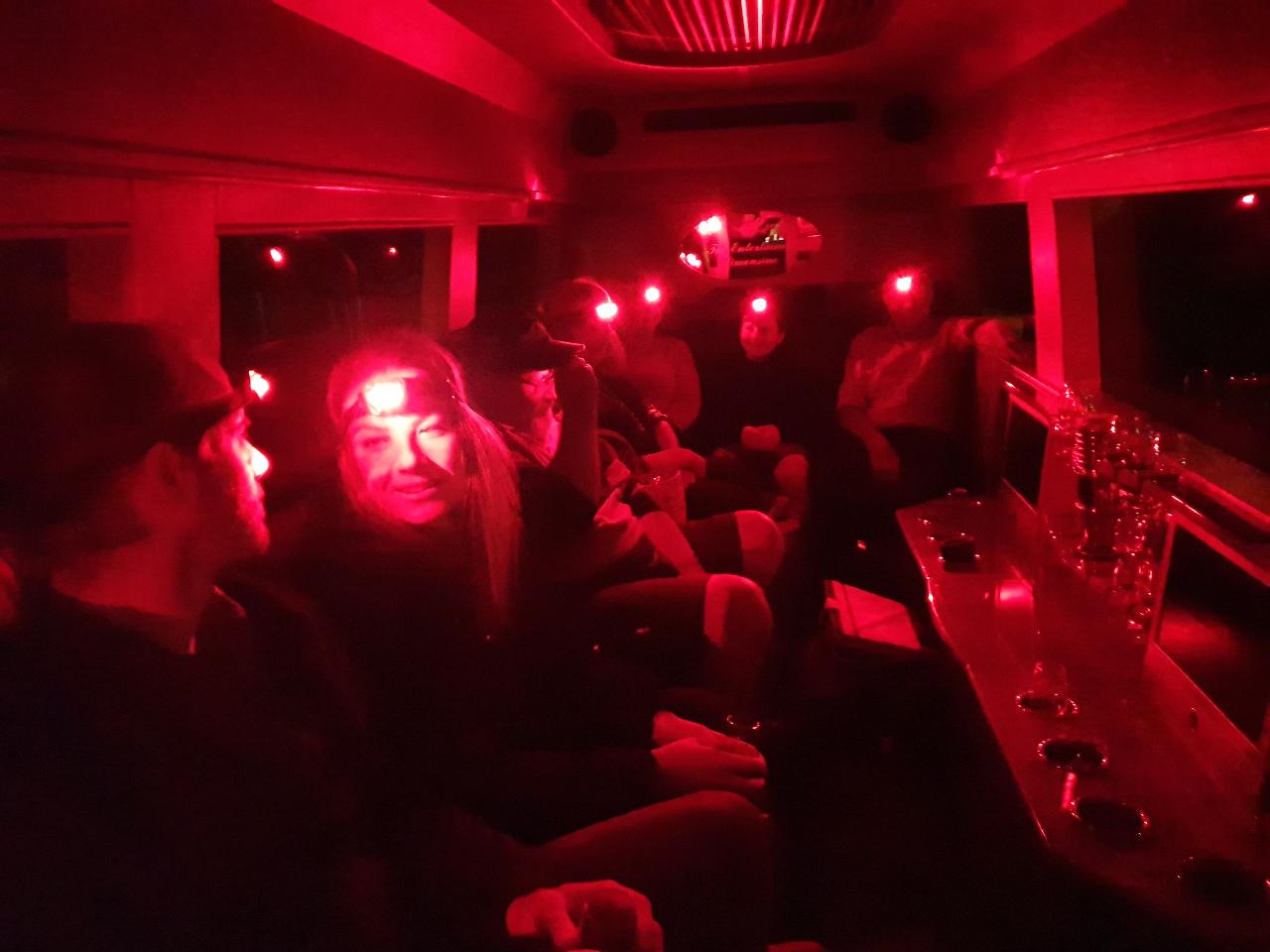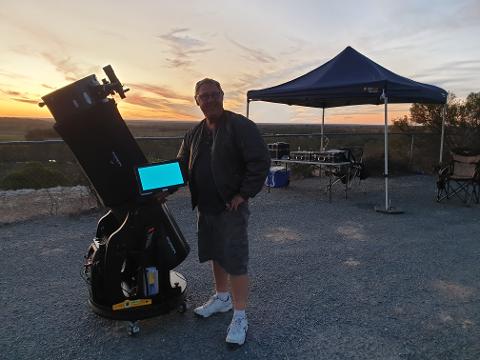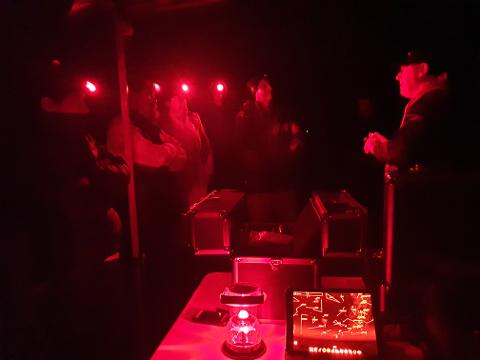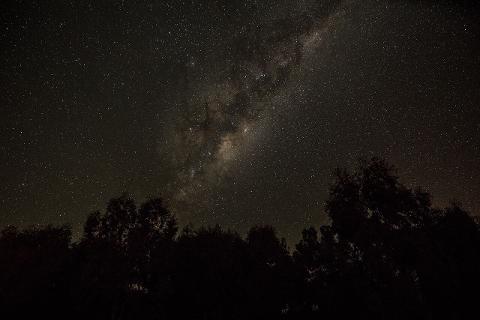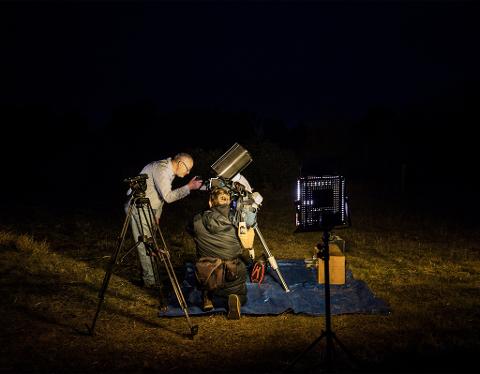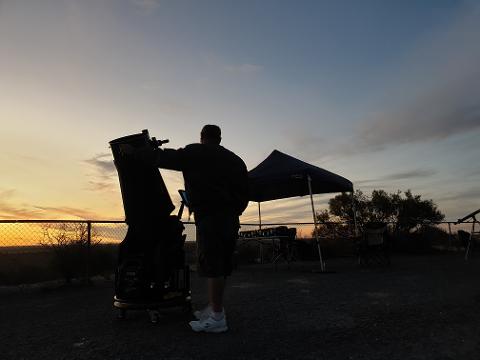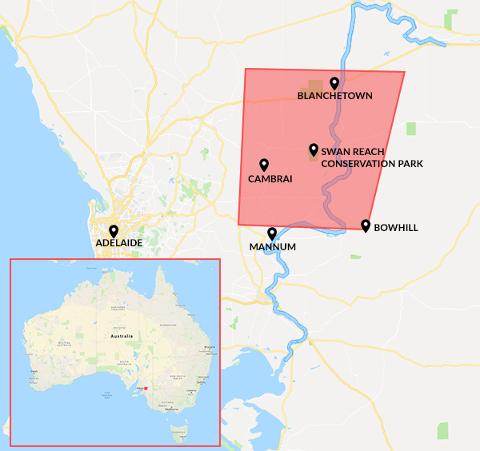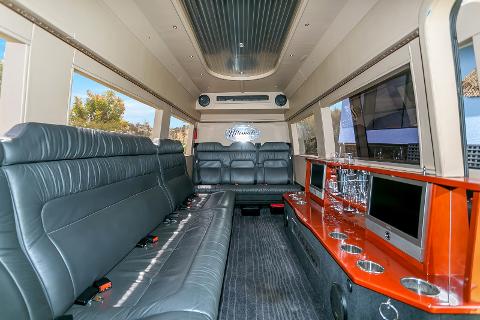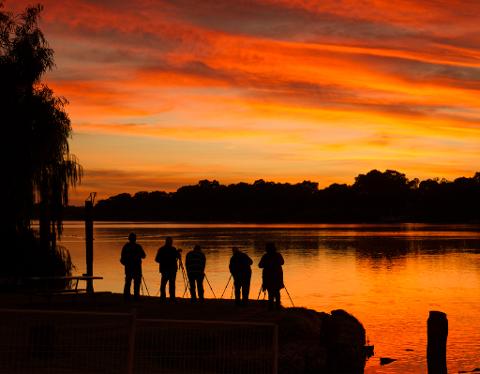 Trvanie: 7 Hodín (cca.)
Poloha: Mannum, SA
Kód produktu: SILVER SKY
Dark Moon Phase - 2021 Quick Silver Sunset Dinner Touring Dates
4 September, 16 October (Special Moon Crater Viewing), 3 December.
Other dates may be available for private groups of minimum 6 people. Please enquire.
· See the River Murray International Dark Sky Reserve Moon Phase Calendar here.
Stargaze the heavens from a dedicated Dark Sky viewing area in one of the darkest places on earth! If you're short on time this is the quick glimpse for you. Curious about what lies beyond? Immerse yourself. Switch off for a while.
We've teamed up with the stars of astrophotography, astronomy and the local tourism industry to take you on a journey of our remarkable backyard. We've known for decades it's one of the darkest places on earth, and recent recordings of this darkness measured at 21.97 on a scale of 0 to 22. About 200-300 stars can typically be seen in Southern Hemisphere urban areas, whereas an estimated 5000 can be seen from your tour site, including a better view of the centre of the galaxy (the Milky Way)!
Tour inclusions:
· Luxury travel in comfortable small group tour vehicle/s from Mannum to the internationally accredited Mid Murray Dark Sky Reserve and return.
· Complimentary glass of bubbles or soft drink to kickstart your tour.

· Use of provided telescope and red torch lights to view stars, constellations, planets, clusters and galaxies
· Useful guided tips to help you connect to the night sky through stargazing
· Astrophotography - Bring your own digital camera and tripod for techniques to capture awe inspiring starry night skies.
· Insightful and light-hearted commentary on your journey, about townships and locations between destinations
· Fully enclosed trailer for transporting equipment and luggage upon request
* PLEASE NOTE: THIS TOUR IS CURRENTLY BASED ON A CLIFFTOP BY THE RIVER, NOT THE MELDANDA SITE. Meldanda is a stunning 40-hectare property with a dedicated dark sky viewing area. Situated along the River Marne, the site was bequeathed to the nearby Cambrai Primary School as an outdoor classroom, so the young people of the region could restore and appreciate the native flora and fauna. Your guide will lead you through the site where the local Mid Murray Landcare group have also help setup a community garden, bat island, a bush tucker garden, giant frog pond, bird hide and a butterfly garden.
* Check out our extended tour to Ngaut Ngaut Aboriginal Site, River Lookouts and Clifftop Stargazing with Dinner at the Swan Reach Hotel in our Dark Sky Gold Stars Sunset Dinner here!
Please Note:
· Weather is vital as telescopes are affected by wind, clouds and rain. Weather forecasts are unreliable until the day of the tour. By 3pm you will be notified if the careful examination by astronomers of weather and cloud forecasts are favourable for the tour. Tours may commence earlier or later than scheduled. Once a tour commences, there is no guarantee of weather interruptions. If clouds appear, we will wait for them to clear and then resume the tour, or look at alternatives in a different direction. Once a tour commences you willingly participate, there is no refund or rescheduling offer. In the event of weather prohibiting your Dark Sky tour from proceeding, we will try to offer you an alternative tour date if possible. Otherwise, you will receive the option to convert to a Gift Voucher valid for 12 months after your cancelled tour, or offered a refund of payment already processed.
· You may wish to plan your trip around the Moon Phase. See the River Murray International Dark Sky Reserve Moon Phase Calendar here.
· We recommend Mannum Motel, Mannum Caravan Park, River Shack Rentals or Rabbiter's Hut B&B for accommodation. When booking, be sure to let them know you are travelling with us!
· Dress warm with layers, jacket, scarves and beanie. It gets cold at night time, even in summer..
· Tour meeting time is 6.30pm, at Arnold Park, Mannum (next to the Visitor Information Centre). Arrival time back to Mannum following the tour is approximately 10.00pm.

· A minimum of 6 confirmed passengers is required before the tour will depart.
· This tour is not a private charter unless the maximum of 11 passengers is reached by numbers in your group. This means you may be sharing the ride with others. Private charters are available on request, also outside the darkest moon phase event calendar dates, and the full capacity fare may be charged accordingly.

· Please read our full Terms and Conditions.
Photo credits: Dave Hartley Photography, Mannum