Langhorne Creek 'Grapes for Good'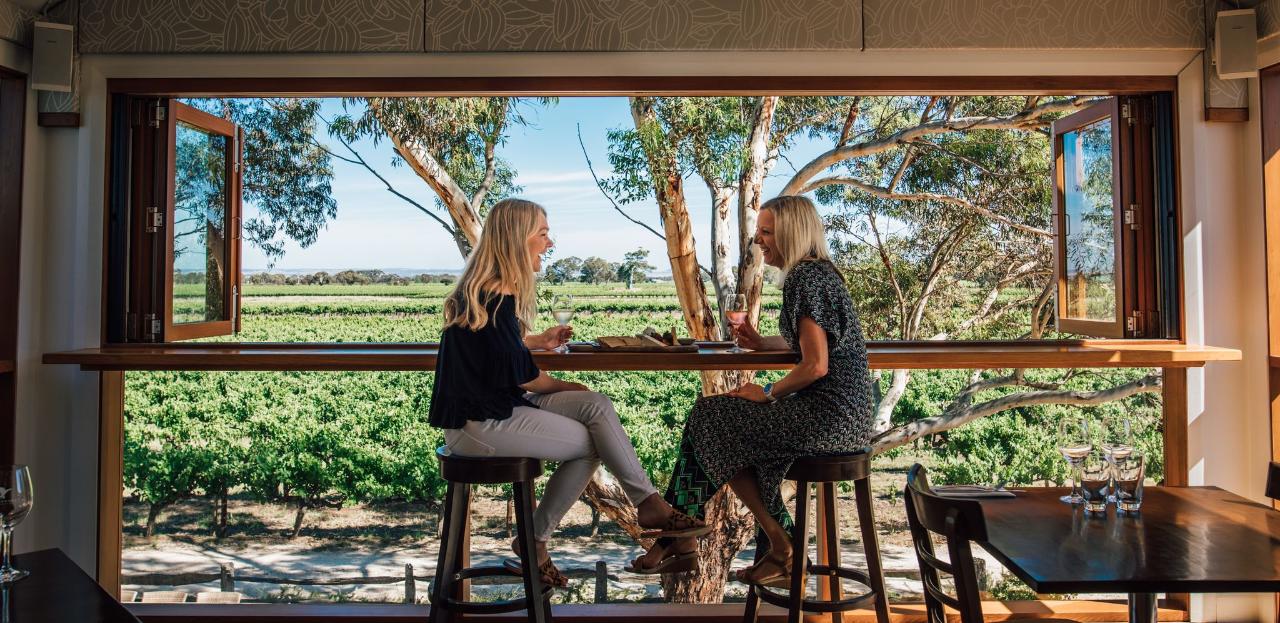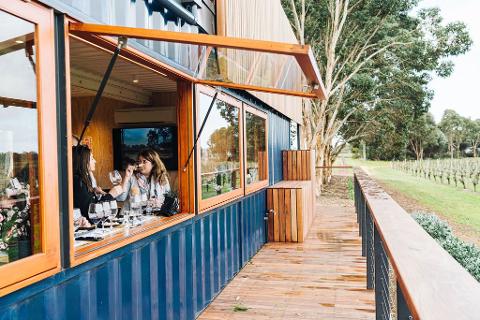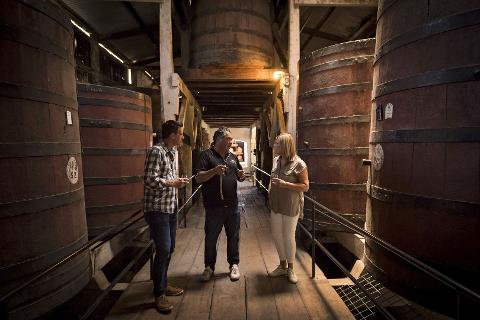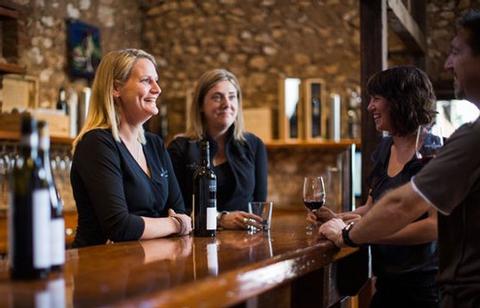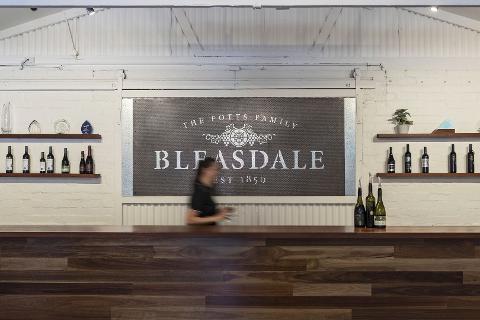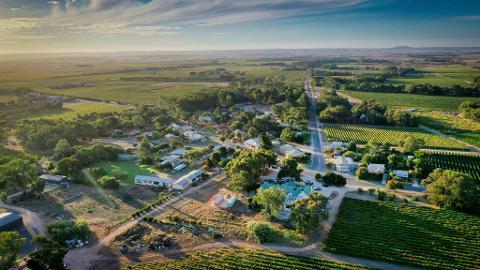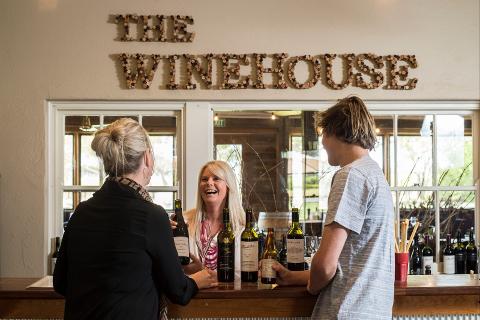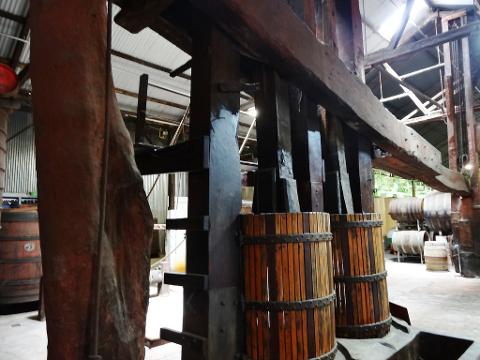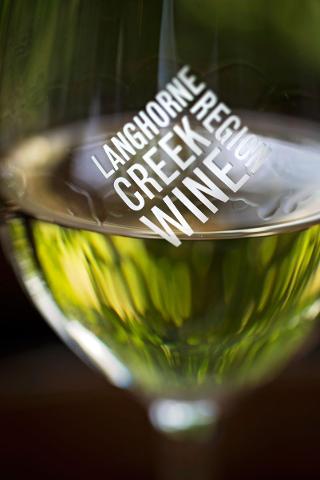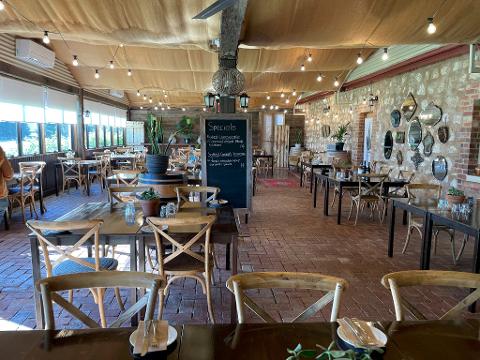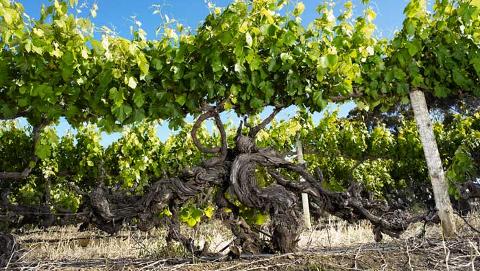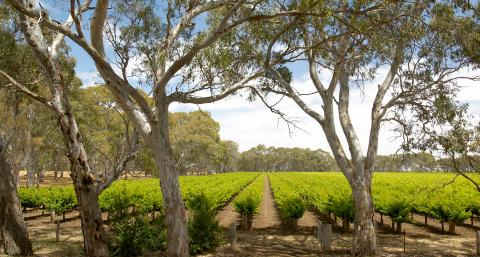 Varighet: 8 Timer (ca.)
Lokasjon: Hahndorf, SA
Produktkode: CREEK
Langhorne Creek - home to the famous Lake Doctor, an enormous basket press made from ancient local trees, and the first winery in Australia to be owned and run by sisters. Hear how the 'Grapes for Good' concept is supporting conservation worldwide.
Tour Includes:
· Tour of the Langhorne Creek Wine Region in luxury vehicle/s
· 3 - 5 'Grapes for Good' participating cellar door tastings
· 1 x main meal lunch The Winehouse or Lake Breeze
· 1 x complimentary tasting glass of bubbles on tour departure

· Insightful and light-hearted commentary on your journey, about townships and locations
* Enquire to custom build a horse drawn 'Carriage of Occasion' tour between venues!
Grapes for Good If you care about animals and you love wine, there's never been a more exciting time to visit winery partners based in Langhorne Creek to grab a bottle of limited-edition 'Grapes for Good' wines. On this tour you'll journey through the Langhorne Creek region as part of the 'Grapes for Good' initiative. Visit Kimbolton Wines, Bleasdale, Bremerton, Lake Breeze, Vineyard Road and The Winehouse - joining forces with Zoos SA conservation mission. Wineries that you visit will showcase how they have come together to create a unique mix of wines to further support Monarto Safari Parks' conservation efforts, with part proceeds from the sale being proof that wine can be a force for good. Every drop can go a little further and make a real difference.
Langhorne Creek Wine Region Surrounded by the ancient river red gums growing on the floodplain of the Bremer River, Langhorne Creek is South Australia's premier red wine producing district. It is the only flood irrigated wine region in South Australia. The locals delight in sharing their stories of the Lake Doctor, a wind coming off Lake Alexandrina. This lake is a 600sq kilometre body of fresh water at the end of the Murray Darling system and is three times the size of Sydney Harbour. Fresh cool evening breezes from Lake Alexandrina provide a microclimate of mild to warm summer days and cool evenings, perfect for the long ripening of the grapes producing intense and sought-after cool climate flavours. One of the smallest, compact wine regions, Langhorne Creek has avoided the hustle and bustle of its neighbouring regions, allowing you to relax and take in the character they produce in a bottle.

Kimbolton Wines (Giraffe) has architecturally designed their Cellar Door built out of repurposed shipping containers. The experience is nestled amongst the gum trees with sweeping views across the property which has been owned by the family since 1947.
'Grapes for Good' supporting the Giraffe / Fiano: an ancient Italian wine grape variety, well suited to the growing conditions in Langhorne Creek. Shows crisp, citrus characters with delicious fresh pear, honey hints and a rich texture on the palate. Drink now either on its own, with fresh seafood or a delicious goats cheese tart. The gentle giants of the savannah, giraffes need our help! With less than 70,000 estimated to roam their home in Africa these animals are at risk of extinction. The population decline has been referred to as a 'Silent Extinction'. That's why Kimbolton Wines are joining forces with Monarto Safari Park and Zoos SA to stop the silent extinction and raise funds for giraffe conservation before it's too late.
Bleasdale Cellar Door (Zebra) experience enables a walkthrough of behind the scenes parts of their winery to see old hand-hewn red gum vats, and taste a wide range of their signature wines. A highlight of this visit is a viewing of the enormous 3.5 tonne lever basket press, famously crafted from the timber of ancient local trees in 1892.
'Grapes for Good' supporting the Plains Zebra / Mulberry Tree Cabernet Sauvignon: For many, the name Mulberry Tree is synonymous with Bleasdale. Named after the century-old mulberry tree in the vineyard, this is an ever reliable Cabernet Sauvignon with aromas of mixed berries, dark chocolate and violets, finishing with soft and subtle tannins. With numbers decreasing in the wild, the Plains Zebras could soon be in a 'stripe' of trouble. As Langhorne Creek's founding winery with 170 years of history, Bleasdale is proudly partnering with Monarto Safari Park and Zoos SA to contribute to help save Plains Zebra from extinction.

Bremerton Cellar Door (Lemur) is a renovated horse stable built in 1866, providing a wonderful atmosphere for wine tasting. Rebecca and Lucy Willson became the first sisters to run a winery in Australia and have created an environment that not only produces the very best wine experience, but a sense of place that reflects the family's ongoing commitment to the region. And everyone at Bremerton shares that passion.
'Grapes for Good' supporting the Ring-tailed Lemur / Mollie & Merle Verdelho: Verdelho is perfectly suited to this region's climate and growing conditions. Bremerton chose to make a fresh, vibrant style expressing the pure varietal characters. Using only free run juice, results in a clean, focused Verdelho with lifted perfumed citrus aromas, a bright and textural palate with fine acid balance and great length of flavour. Cute they may be, but Ring-tailed Lemurs are in deep trouble in the wild. Classified as endangered with habitat loss and poaching the biggest threats to the wild population, Bremerton Wines is proud to support Monarto Safari Park and Zoos SA to help Ring-tailed Lemurs stay a leap ahead of extinction!
Lake Breeze Wines (Bongo) is one of Australia's most awarded boutique wineries, achieving an extraordinary level of success in Australian wine shows. The tasting area includes a contemporary eating and function space with outstanding views of the Follett family's vineyards and the Adelaide Hills in the distance. Lake Breeze selects only the best fruit from the older vines on the property, to create wines with amazing depth of flavour. These wines include the highly acclaimed Bernoota (shiraz/cabernet) and Arthur's Reserve labels.

'Grapes for Good' supporting the Bongo / 'Bernoota' Shiraz/Cabernet: this blend shows dark fruit characters of blackberry and plums, with a hint of choc mint. The palate encompasses all of the trademark Langhorne Creek fruit sweetness and soft tannins. Bongo are facing ongoing population decline with less than 100 individuals estimated to be left in the wild. Lake Breeze Wines are proud to contribute sales from this classic Australian blend towards helping Monarto Safari Park and Zoos SA save this species and many others from extinction. Enjoy a bottle of 'Bernoota' (shiraz/cabernet) with friends, knowing you're supporting a great cause.
The Winehouse (African Painted Dog) provides a cellar door for tastings of 5 wineries, allowing you to sample some of the finest, from Ben Potts Wines, Gipsie Jack, Kimbolton, the legendary John Glaetzer's John's Blend and Heartland by Ben Glaetzer. If that's not enough, they are also home to Langhorne Creek's first craft beer label, Meechi Brewing Company. The Winehouse is a quirky mix of old and new in a relaxed tranquil setting.
'Grapes for Good' supporting the African Painted Dog / Gipsie Jack Dolcetto Rosé: parcels of premium Dolcetto fruit from the Pasquin Vineyard in Langhorne Creek is the rebirth of the Gipsie Jack Rosé. Lifted aromatics of rose oil and florals, with hints of hand crafted boiled lollies and strawberries and cream. Gipsie Jack is a story of mateship, tales of helping out when times are tough and celebrating when they're good. Pour yourself a glass knowing you're helping our friends at Monarto Safari Park and Zoos SA protect one of the world's most endangered mammals, the African Painted Dog.
Vineyard Road (Meerkat) is a fun and relaxed Cellar Door with exceptional service and three unique offerings under one roof. Sample award-winning wines from their extensive range, discover artisan handmade chocolates from the Fleurieu Chocolate company including white, milk, dark and ruby varieties. And pamper yourself with luxury Vasse Virgin, natural olive oil skin care products.
'Grapes for Good' supporting the Meerkat / Shiraz: displaying lifted aromas of spice, dark cherry and plum. The palate is rich full-flavoured forest fruits and vanilla, finishing with delicate soft tannins. It was vinified using a combination of fermentation styles and American oak. Just like a well-made Shiraz, you'll be pressed to find someone who doesn't love Meerkats. They're social, full of personality and a little bit cheeky – just like the team at Vineyard Road! A reliable red to be enjoyed with your favourite partner in crime. Knowing you're supporting Monarto Safari Park and Zoos SA's conservation work makes it even more enjoyable.
Public Tour departs 9am 25 Mount Barker Road Hahndorf, or upon request Arnold Park, Mannum.

A minimum of 6 confirmed passengers is required before the tour will depart.
Wine tasting venues and lunch venues are pre-arranged by the supplier and booked depending on availability. These include a minimum of 3 venues, and a maximum of 5 venues.
This tour is not a private charter unless the maximum of 11 passengers is reached by numbers in your group. This means you may be sharing the ride with others. Private charters are available on request, and the full capacity fare may be charged accordingly.
Private charters with minimum of 6 passengers are available departing Adelaide for additional transfer cost - please enquire.
Full Terms and Conditions apply and are available to view at jugglehouse.com.au