hills beer & bites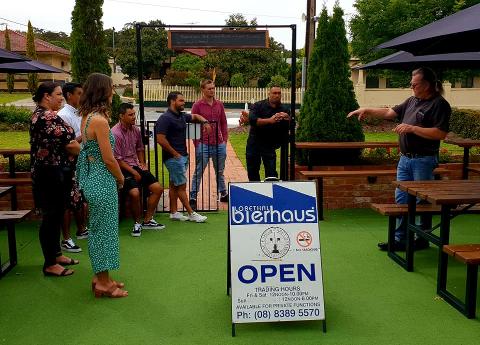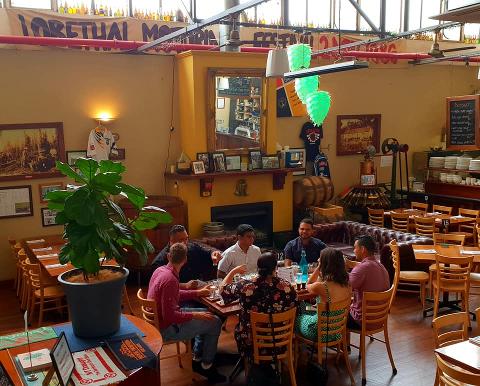 Duração: 8 Horas (Aproximadamente)
Localização: Mannum, SA
Código de produto: BEER
Hills Beers & Bites
If you love craft beer, make a day of it & quench your thirst! Rich in history and flavour, the Adelaide Hills region is blessed with a whole horde of passionate local brewers. Discover their innovation as you tour through these unique working spaces.
Tour Includes:
· Lobethal Bierhaus visit, including 1 x tasting paddle (*8 beers per person)
· Prancing Pony visit, including 1 x main meal for lunch and a beer tasting plank (*6 beers per person)

· Gulf Brewery visit (drinks own cost)
· Three Brothers Arms Historic Hotel visit (drinks own cost - we recommend their Goat Head beer!)

Lobethal Bierhaus is a microbrewery, cellar door and restaurant proudly located in Lobethal's Old Onkaparinga Woollen Mills. All of the brewery's equipment is on display together with detailed descriptions of how its beer is made and the considerable history of brewing in Lobethal, which dates back to 1851.
Prancing Pony is one of the big success stories of the local craft brewing scene, standing out from the crowd by using a gas-fired brewing system - a technique once popular across Europe. And it's paying dividends. Its Indian Red Ale was named Supreme Champion Beer at the International Beer Challenge awards in London. 'The Brewshed' is located right inside the commercial brewing space so you can watch the brewers hard at work while enjoying the fruits of their flavours with a beer tasting plank. The Pony knows that putting on the feedbag is part of the fun and this place truly offers a feast for the senses. All the dishes are created 'from the beer up' to match their brews. Lunch features fresh Adelaide Hills ingredients, along with a beer tasting plank.

Gulf Brewery is located in the picturesque and historic town of Hahndorf. Specialising in hand crafted boutique beers from a crisp refreshing lager to smooth dark chocolate stout. With one off specialty beers on tap throughout the year, we guarantee there will be a beer to suit your palette.

Three Brothers Arms Historic Hotel Go back in time in the oldest hotel in the history of the Adelaide Hills. With rustic charm, a well inside the dining room and a million stories, this is a wonderful place to round off your Hills Beer & Bites adventure.
· Tour departs from 25 Mount Barker Road Hahndorf (in front of The Manna Accommodation) or 4 Randell Street, Arnold Park, Mannum (next to the Visitor Information Centre).

· A minimum of 6 confirmed passengers is required before the tour will depart. This tour is not a private charter unless the maximum of 11 passengers is reached by numbers in your group. This means you may be sharing the ride with others. Private charters are available on request, and the full capacity fare may be charged accordingly.

· Read our full Terms and Conditions.